Associated links to relevant organisations:
---
Craft Council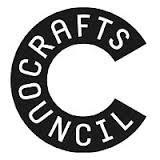 The Crafts Council's goal is to make the UK the best place to make, see, collect and learn about contemporary craft.

Flux Studios

Flux is a specialist jewellery studio and jewellery school based in South London.

We're a small organisation of professional jewellers providing a dynamic and inspirational, creative environment for you to develop jewellery skills.

We teach because we are passionate about our craft; we'd like to share our skills and knowledge with you too.

We offer courses for beginners, intermediate and advanced students. Our jewellery courses and specialist classes run during the evenings, weekdays and weekends.

Our teaching approach aims to develop both your design and making skills. From introductory jewellery workshops to specialist short courses we encourage you explore new ways to work and design with metal using traditional and modern processes.

Our jewellery courses are non-accredited. This gives us the flexibility to teach you what you need to know, and you the freedom to choose what you want to learn.

British Craft Trade Fair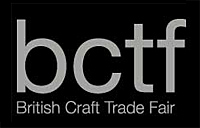 BCTF has been promoting British hand-made giftware for more than 35 years, longer than any other trade fair in the UK.

If you are a trade buyer and want to buy unique, handmade work from the British Isles, the British Craft Trade Fair will offer you all the choice you need. With hundreds of makers, a vast range of products, it is well worth a visit.